"Double
Cream."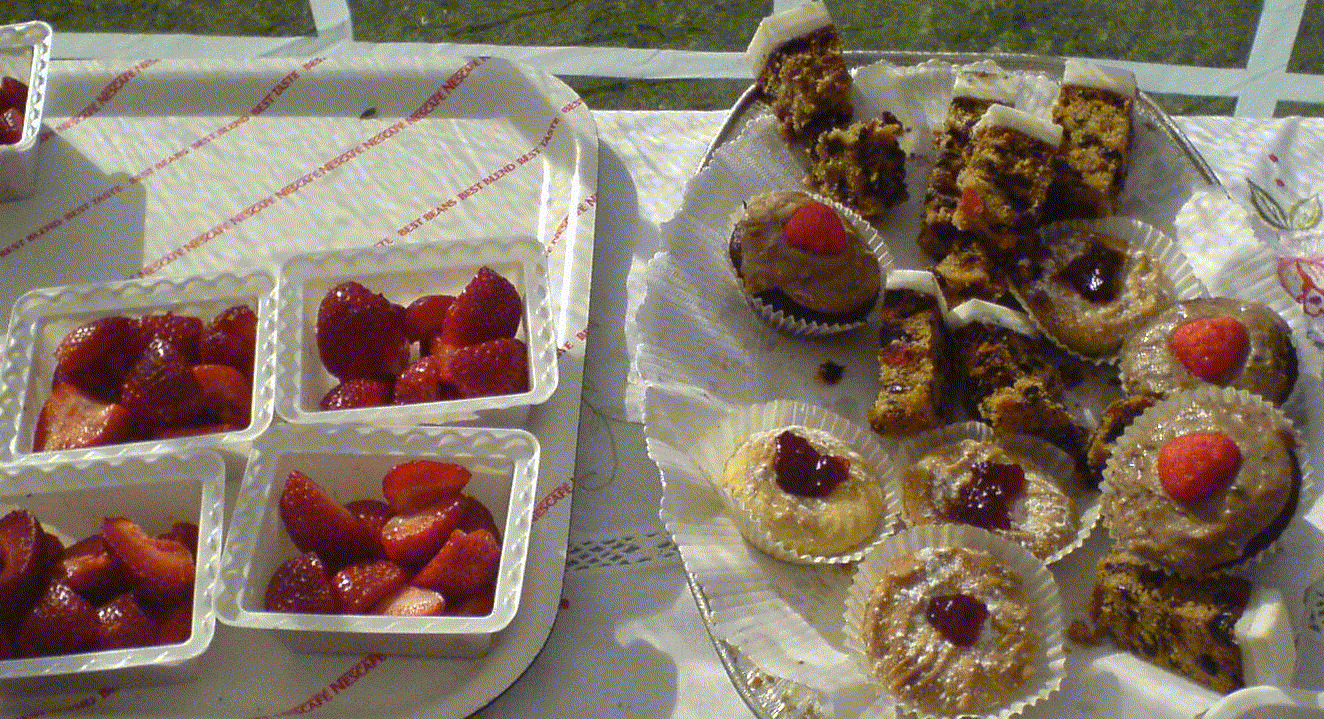 Our thanks to everyone who helped in so many ways with our Mini Fayre and cream tea yesterday.
On the 14th of July the opportunity arises to do a comparison between the Devonian and Cornwallian methods of assembling Scones Jam and cream.

From 14:00 till 16:30 in St Andrew's Chuirch grounds there will be Homemade cakes and scones, games with prizes for the children, a Raffle and convivial chatter over the tea cups.
In addition there will be stalls, books and stuff will be on sale, and I'm sure that there will be other bits and pieces needing a new home.
If it rains we will ajourn to the Hall, but it won't so give your tums a treat and your wallets an airing or even contribute your famous Marmite iced buns to the cake stall.