"Not just
jam and
Jerusalem."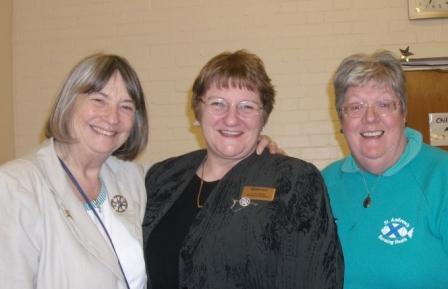 Di Sable, Lynne Tenby, Marion Lakeland
The St. Andrew's branch of the Mothers Union meets on the third Wednesday evening of each month at 19:45 till 22:00. If you are interested, please contact Mrs Marion Lakeland (01622 752234)or just turn up and give it a go!
For more information contact mu@standrewsbarming.co.uk
Some dates for your 2018 Diary:
21/02/2018 All Things membership.
02/03/2018 Womens World Day of Prayer.
06/03/2018 Diocesan Council at St Paul's Church.
25/03/2018 Lady Day Services.
21/03/2018 Rita Pengelly - My Journey with MU.
18/04/2018 Fiona Higgs - The Role of a Childrens Worker.
28/04/2018
Buns and Bingo
in the afternoon.
16/05/2018 Barry Knott - God and Satan at their best.
19/06/2018 Annual meeting at St Paul's, Canterbury-10:30.
18/07/2018 Outing TBA.
15/08/2018 No Meeting.
19/09/2018 Social Evening with Nibbles led by Marion.
17/10/2018 Sarah Lavender - A Vicars Wife.
06/11/2018 Diocesan Council at St Paul's, Canterbury.
21/11/2018 Marlene Parks - Maidstone Zoo.
05/12/2018 Advent Service 11:00 Canterbury Cathederal.
We will be having a Christmas lunch on 12th December instead of the normal evening meeting.